Tonight, I needed something really tasty and different for dinner – I was bored, so Caribbean Style Rainbow Trout sounded perfect!
Caribbean Style Rainbow Trout: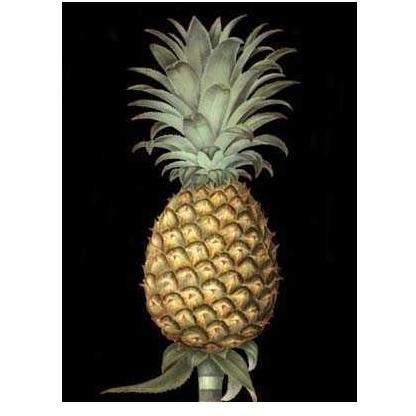 So, instead of the typical lemon, butter, dill combination on fish, I switched it up a bit. Caribbean flavors can spice up your taste buds and your dinner table!
Try out this fabulous Caribbean Style Rainbow Trout! You'll be so glad you did!
Serve With: Rice & peas, or vegetables and lime slices
Prep Time: 7 min
Cook Time: 12-15 min
Yield: 3 servings
Ingredients:
1 large filet Rainbow Trout
3 tbsp mayonnaise
1 lime's juice
1 1/2 cups pineapple chunks
2 tbsp freshly grated ginger
1 1/2 tbsp coconut oil
1 tbsp butter
2 tbsp honey or agave nectar
1/4 tsp cayenne pepper or chili powder
1/4 tsp freshly ground black pepper
1/8 tsp garlic powder – I prefer roasted garlic powder
Instructions:
Preheat a large frying pan on medium low heat with coconut oil.
Rinse fish filet under cold water and pat dry with paper towel.
Score just the skin side of the filet with a very sharp knife along the entire length of the filet (about  or 5 cuts); do not cut deep into the flesh. This is so that when the skin side of the fish gets seared, the filet doesn't curl up in the pan.
Season flesh side of filet with spices.
Mix 1/2 lime's juice into mayonnaise and coat flesh side of filet (not skin side) with the mayonnaise.
Place the fish, flesh side down, into the preheated frying pan and sear for approximately 5 minutes.
Gently flip the filet over and allow to sear for about 3 minutes.
Add butter, pineapple chunks, grated ginger, 1/2 lime's juice, honey or agave nectar and evenly spread out on each side of filet. Sautee in pan for an addition 4-5 mins – add 1-2 tbsp Malibu Rum, if desired. Season to taste with pepper and more cayenne pepper, if desired.
Serve with rice, rice and peas or vegetables & enjoy!
I hope you enjoyed this Caribbean Recipe on Cooking With Kimberly! Until next time…
Playlist: Fish Recipes + Reviews
Similar Posts: