Welcome to my very first Foodie Blog Carnival on CookingWithKimberly.com, brought to you brought to you by Kilroy_60's Gonzo Blog Carnival Series. Gonzo Carnivals are Sponsored by For Your Success.
Firstly, I would like to thank everyone for their amazing blog post entries into the Carnival…
What a terrific flood of great food posts I received…They are marvelous and I've enjoyed reading them immensely!
So, without further adieu, I guess I need to share them with you…LOL…
(Be sure to click the Read More link after #10 to see the rest of the 40 entries, which are absolutely fantastic!!!)
***
1. My very first entry was from Anthony @ The Lives & Times and he wrote an insightful entry: I'm Great at Eating, Now it's Time to Start Learning How to Cook – LOL…The perfect start to this Foodie Blog Carnival! Thanks Tony.
2. Kenney has a beautiful post about what Food means to him…Food is Love to Kenney and it reminds him of spending time with family and loved ones around a table with wonderfully prepared meals that were put together with the utmost of care…Check out Kenney's blog, How to Love!
3. I love Ingrid's entry because her recipe for Crepes: Kasper German Pancake Recipe is the very first meal she ever cooked herself. How cool is that? Check out her blog about being a grandma, mother and woman today @ Ingrid Turner Today!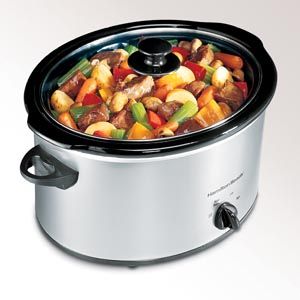 4. As I was speaking about a few posts ago, don't put your crock pot away yet…Endure the rest of the cold weather with Slow Cooked Tuscan Beef Stew found at Slow Cooker Recipes! Awesome…Sounds yummy!
5. Okay…Don't Apple Cheddar Quesadillas with Cranberry Coleslaw sound amazing? Care of WorldFamousRecipes.org.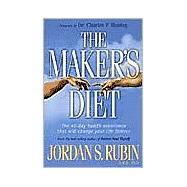 6. Natural-Weight-Loss-Tip.com entered their initial post about beginning The Maker's Diet Experience…A 40-Day health journey to make themselves healthy and happy! Kudos!
7. As promised, thanks to Rene Lynch, the Assistant Food Editor at the LA Times Food Section, a great writer, Jessica Gelt, writes An Ode to the Caipirinha: Carnival Ends, but Cachaca Keeps on Giving on the LA Times Daily Dish. Thanks Rene & Jessica! Wow…doesn't that sound tasty…and so appropriate for our Carnival…LOL…
8. Another great title, Gonzo Fairy Cakes are brought to you by Nixdminx @ Nixdminx.com. Did you create this recipe specifically for Foodies Go Gonzo? 🙂
9. My wonderful friend, Sharmin, blessed us all with entering Some Like it Hot, and boy oh boy, here @ Cooking With Kimberly…We love it hot!!! What's cool about this blog, AssamFoodie's Blog, is that she adds recipes from her native state of India…I love that! I can't wait to try some of these recipes…Yum! P.S. Sharmin, you rock!
10. Blog N' Butter Blog Network loves Gordon Ramsay, so they entered Did You See Kitchen Nightmares Last Night? Gordon rocks…a true foodie!
11. Joe, my good friend @ Another Wine Blog entered A Matter of Taste – a look back at how his tastes for different food and even wine itself have changed over the years…how they shift as we age…maybe due to social influences, maybe physiological age or is it something else? My hubby's tastes certainly have changed in ways very similar to Joe's over the past 12 years we've been together…Great post Joe!
12. Gera @ one of my very favorite blog about Sweets and other delicious stuff on the net, Sweets Foods, gave us a post on A Sandwich or Hamburger Recipe? None – A Delicious Uruguayan Chivito – I need one of these today!!! Goodness that sounds fantastic!
13. From my Through the Eyes of Kimberly Edwards, I thought I'd spark a little Food Fun into the mix with Proof That Green Tea Has Caffeine! Have fun with it!
14. Thanks to the Tony @ The Stark Reporter, we can continue our crock pot theme with his First Crock-Pot Dish – Cranberry-Orange Turkey Breast…Okay Tony…I'm impressed! 🙂
15. How about the Pancake Recipe Carnival of the Recipes from the Pancake Recipe Blog. Food Carnivals rock – they satisfy you without all the calories…LOL
16. Woo Hoo for more slow cooker recipes – I love this time of year for cooking – Zesty Cook (I love that name!!!) dazzles us with Melt in Your Mouth Slow Cooker Beef. I've got to get invited to his house for dinner! Seriously…
17. Okay…maybe the "sweetest" entry of all…Joan Chew entered Bro's Birthday Celebration @ Damansara Palace Restaurant – That's so cool of you Joan…Check out her blog @ Life of the Food Lovers. Um yeah…Great "Foodie" last name – Chew! Born to be a food lover!
18. Bill Austin is getting ready for the warm weather with Summer Swordfish @ Diabetic Recipes – Recipes for Diabetic Meals. That sounds like a terrific, healthy choice for anyone! Can't wait to try this one Bill…I can really appreciate cooking for a diabetic as my niece stayed with us for a few months…it was a different world in the kitchen, but tasty nonetheless!
19. At Your Health Today, food and health go together. Here you'll can find out, among many other healthy ideas, what to eat and what not to eat to Prevent Calcium Oxalate Kidney Stones – These foods may surprise you!!! This health problem is probably, the most painful thing you'd ever have to experience…for real!
20. The North Canton Beat has been doing some interesting Business Profiles lately…Check out Hazel Artisan Bakery! The chef pays tribute to his Grandmother…Awww!
21. Have you ever heard of Meatwaffles? The blog, that is…LOL…Check out How to Make Meatwaffles. Eyebee tells me:
"This started out as a fictitious fun thing on Twitter, and my wife and I decided to go ahead and make it for real. While it may not exactly be the healthiest item on the menu, it is all made fresh from scratch, no packet mixes here!" LOL…Neat, eh?
22. Who doesn't love Thai Cooking – The Taste of Thailand is unforgettable? There's nothing quite as tasty as a great Pan Grilled Spicy Thai Chicken…Oooh, ahhh! Thanks to Nellie Dunigan for this one…
23. Continuing with a "Thai" theme, WorldFamousRecipes.com wanted to share their Ginger-Chicken Noodle Soup. We tried this one at home the other day when my mother wasn't feeling so well…Perfect and delish for everyone who had some! Thanks…
24. I am a new-found lover of pistachios…as Joe mentioned in #11, my grown-up tastes have changed. Kilroy at The Gonzo Papers – Fear and Loathing has entered a wonderful Chocolate Pistachio Bundt Cake – it was made for Superbowl, but this baby would be good any time!
25. When in Ohio, do as the Ohioans do…LOL…Be sure you know where to go and where not to go when Dining Out in Stark County: Loby's Bar and Grill. Anthony will be your "tour guide" from Stark County, Ohio News and Views…
26. If you haven't begun growing your seedlings for your veggie garden yet, now's the time…Get a Tomato Plant Growing Tip from Home and Gardening Today!
27. Tigressepourpre brings us Food in Pattaya (that's in Thailand) and restaurant reviews there. She shares her account of her visit to Ali Baba's Indian Dining. Find out what she thought about her dining experience. I'm very glad you entered a post!!!
28. Find out a great tip on Selling Your House Fast Info. In order to give yourself the best chance of selling that home quickly, spark people's senses and Sell Your House Fast by Making it Smell Like Grandma's Baking – it will get the prospects believing your house is a great house for their kids to grow up in and to make sweet memories of nostalgia!
29. Melissa gave me a choice between her Healthy Big Mac post or her Best Ever Chocolate Chip Cookies – I chose the cookies because she told me on Twitter that she has the best recipe for them on her blog, Easy Peasy 123 Recipes! I wanted to share it with y'all! Thanks Melissa!
30. Now, here's something I don't know a lot about, except that it's the wave of the future with growing food – Hydroponic Food Production – Special thanks to Whitney at Hydroponic Production for this fascinating and fun post!
31. Who's Tired of Airplane Pretzels? Apparently, they are at Your Travel Today! LOL…Who isn't tired of them? LOL…Bring back those honey-roasted peanuts 🙂 …But I guess they can't for fear of others having food allergies… 🙁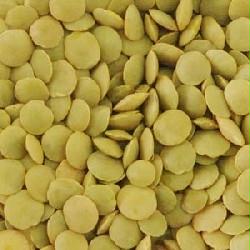 32. I'm so excited about April's entry because I've been trying to make more meals using more legumes…Her Honey Baked Lentils recipe sounds phenomenal! I simply cannot wait to try it! Brilliant! Plus, her blog, Enchanted Dandelions is such a "feel good" place…By the way, this is April's very 1st Blog Carnival – Happy Blog Carnival Birthday!!! April, you're just as sweet as pie!
33. We have to take care of our 4-legged counterparts with a special doggy treat recipe – Everything But the Kitchen Sink Homemade Doggy Biscuits from TerrierLover.com. Awesome way to keep chemicals and preservatives out of your doggy's diet! Very cool stuff!
34. Shefali Dhamija gave us a great post, different from the others, about Calorie Conscious Restaurant Menus from his Merosys Blog. Thanks for this great information!!! Doesn't the header on this blog look scrumptious? Great stuff.
35. Although Ken brings us his Superbowl XLIII Tailgating Tidbits on Sports Fans Minute, it's perfect for March Madness or any other sporting event worthy of a tailgating party too!
36. More yummy pancakes from ThatsSoYummy.com (how cool is that name, eh?)! Try these Milk Chocolate Chip Buttermilk Pancakes on for size…These babies look scrum-diddley-icious! Thank you Tasha!
37. I had never heard of Halloumi Cheese before I read Piedro's post @ Piedro's Cooking Recipes. I have never met a cheese I didn't like yet, except processed…LOL…I can't wait to try this out! I have had fried cheese before, and this sounds even better to me! Have any of you tried this before? Let us know what it's like, in your opinion by commenting below!
* As you know I write original recipes and food reviews specifically for a few other sites, and wanted to point you to a few, as you will not see them here on Cooking With Kimberly. So, here goes:
38. One of my very favorite soup recipes, Unbelievably Tasty Creamy Mushroom Soup is over at The Outdoor Journey – a blog geared towards endurance athletes…Yes, this is a healthy soup! LOL…
39. At SizzUp.com, where you can Sizz Up your Drink to the Next Level, I tell you all about my new favorite white wine, which is local from the Niagara Region, that we have on hand at all times in our household – 2007 Gewurztraminer/Riesling from Birchwood Estate Wines – a winery actually owned by Dan Aykroyd…Neat, huh?
Photo: c/o TheCuvee.com
40. And last, but Certainly Not Least – Aussie-Style Grilled Calamari from my favorite News site online, CIDA News – A different look @ News, Sports, Weather, Politics, Business and Life.
***
I had a blast chatting with everyone in preparation for this Foodie Blog Carnival…You are all such great people! Thanks for the awesome turn out…Pass this post along and let's share these unbelievably tasty blog posts!!! Be sure to Bookmark it…I'm sure you'll be back – Stumble It, Twitter It, Digg It, Facebook It, and whatever else you'd like! LOL…
I hope you enjoyed this Food Fun post on Cooking With Kimberly! Until next time…
Eat Deliciously,
Kimberly Edwards 🙂
P.S. Please be sure to stop by and watch my video…Then, Vote for Me!

[tags]foodie blog carnival, blog carnival, carnival, foodie carnival, foodies, food fun[/tags]
Similar Posts: