Not Able to Order Pizza Hut Pizza?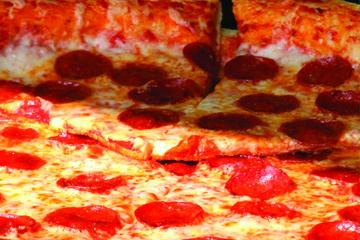 My hubby and I wanted to order a pizza last night from Pizza Hut on Pleasant Run in Lancaster, Texas.
So, as we've recently started to do when ordering pizza, we tried to order it online with their automated system.
It told us that this particular location was not yet set up to accept internet orders.
So, we proceeded to submit our order over the phone. The guy answered and told us they were unable to accept orders over the phone because their system was down.
We were so thrown off, not to mention hungry and now frustrated! LOL
What ever happened to the "old-fashioned" way of taking an order over the phone by writing it down?
Can we not function without technology anymore? We all act like we can't get anything done if our technology doesn't work.
Come on people – I wonder how much income that Pizza Hut lost because they were turning customers away.
***
I hope you found this Restaurant Review interesting on Cooking With Kimberly! Until next time…
Eat Deliciously,
Kimberly Edwards 🙂
P.S. If you're a serious Pizza Lover like we are, and hate the customer service or quality of pizza when you order it out, why not try out the Pizza of the Month Club?
[tags]Pizza Hut, Pizza Hut Lancaster Texas, Pizza Hut restaurant review, restaurant review, pizza, Pizza Hut pizza, ordering pizza[/tags]
Similar Posts: