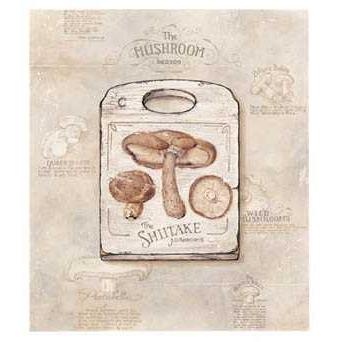 This is an absolute must when you eat grilled steak, that's for sure…
…But when was the last time you thought of using mushrooms as a side dish for dinner?
This recipe is super quick, super easy and super tasty. Try it out for size!
Type: Side Dish Recipe or Sauce Recipe
Serve With: Filet Mignon or a great steak
Prep Time: 7 min
Cook Time: 12-15 min
The ingredients & instructions are listed below the video for measurements & directions. Please enjoy the video below.
Ingredients:
24 oz. Mushrooms – Use a variety of different mushrooms – Sliced
1 Onion – Diced
1 large clove Garlic – Or 2 smaller ones, finely minced
1 1/2 tbsp Olive Oil
1 tsp Butter
1/4 cup Port Wine – Cooking Sherry or another fortified red wine
2 tbsp Aged Balsamic Vinegar – Aged from Modena is best.
4 leaves fresh Basil – Chiffonade
2 tbsp fresh Parsley – Chopped
1/2 tsp Oregano
1/4 tsp Red Chili Flakes
Freshly Cracked Black Pepper – To taste
Sea Salt – To taste
Instructions:
  Heat a large frying pan to medium heat with olive oil.
Once it's hot, add onions and sautee for about 4 minutes.
Add mushrooms, chili flakes, black pepper and oregano (if dried) and continue to sautee until mushrooms start to sweat and leach their water.
Add garlic and sautee for an additional 2 minutes.
Add port wine, balsamic vinegar, fresh herbs. Stir and reduce until it's not too saucy anymore.
Finish with butter by stirring it in thoroughly.
Serve on top of pasta, as a side dish or on top toast with this mixture and Enjoy!
***
I hope you enjoyed this Mushroom Recipe on Cooking With Kimberly. Until next time…
Eat Deliciously!
[tags]mushrooms, mushroom recipes, side dish recipe, side dish with mushrooms, mushrooms and wine saue, mushrooms and balsamic[/tags]
Similar Posts: